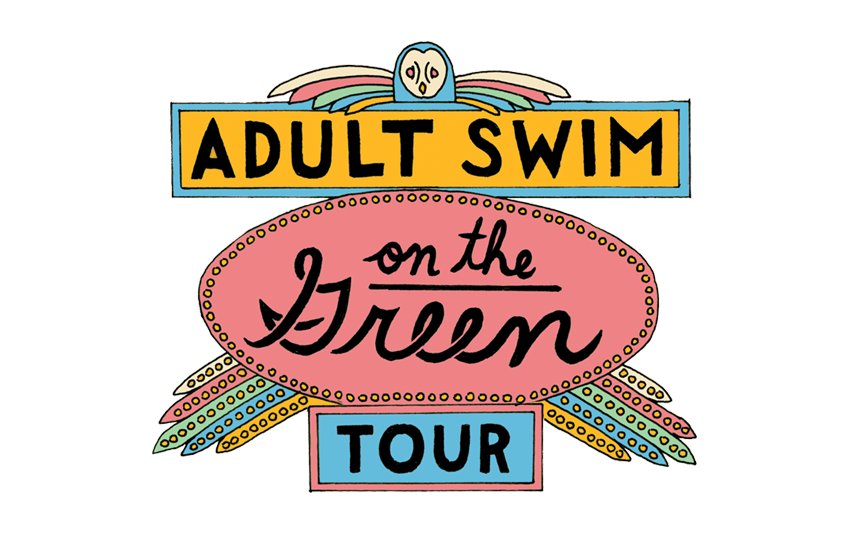 Cleveland - Voinovich Bicentennial Park
Ages 18+ Only
Friday, June 22, 2018
Doors open at 6:00PM
Adult Swim is back on the road bringing you a special night of delight. We're coming to your town to give you an exciting experience full of new games, lasting friendships and exclusive prizes. Prepare for a fantastical night full of surprises!


Adult Swim On The Green will be followed by a free promotional screening of "Things You May Have Never Seen" where we'll take a look at what's on the horizon. We're showing unaired Adult Swim episodes, never before seen pilots, specials and a load of other Williams Street favorites.


Admission is included for fans 18+ with the purchase of a concessions voucher good towards 1 popcorn + 1 soda. A voucher is required for entry and guarantees admission. Go to adultswimpresents.com for details.


WHAT'S NEW THIS YEAR


VOTE FOR YOUR FAVORITE EPISODES
Tell us what you want to watch and maybe we'll actually listen.
BEER AND WINE GARDEN
Just be prepared to show some ID and always respect the law.

EXCLUSIVE MERCHANDISE FOR SALE
Stuff you can't find on the internet.

LOCAL VENDORS
Physically and spiritually connect with your community.

NEW GAMES AND ACTIVITIES HOSTED BY ZACK FOX
Host heckling will be tolerated.

ON THE GREEN PACKAGE
Upgrade yourself to unlimited popcorn, exclusive giveaways, and a free chair rental.
*PROCESSING FEES: all fees include local taxes and facility maintenance fees